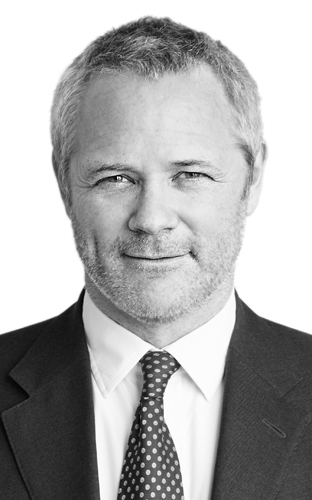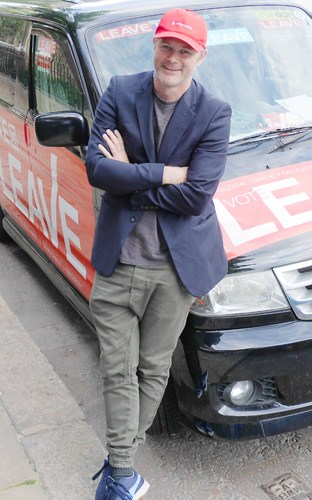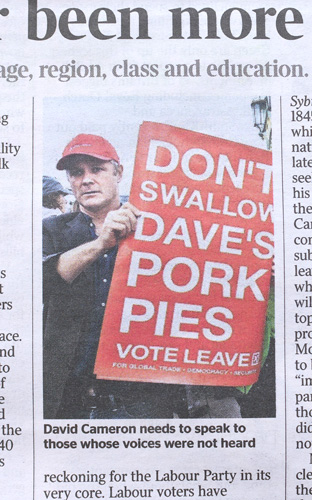 UKIP Leadership Candidate
I'm Richard Braine and I'm standing in UKIP's leadership election. Please don't hesitate to contact me if there is any way I can help:

Email: u​k​i​p​@​b​r​aine.com
Telephone: +44 7704 50 20 20
Twitter: @richardbraine
FaceBook: facebook.com/braineUKIP
30 Years an EU Skeptic
I have been skeptical about Britain's membership of the EC and EU since I was a teenager in the 1980s. That's why I've never voted Tory or Labour. I volunteered for the Referendum Party in the 90s, and started voting UKIP when the Referendum Party disappeared.

During the 2016 Referendum I was a borough manager for Vote Leave and Grassroots Out, leading ninety volunteers in Kensington & Chelsea to win the second highest Leave result in central London.

I have stood for UKIP in local, Westminster and EU Parliament elections and I am chairman of UKIP West London.
The Future
UKIP is the party which speaks the unspeakable truth. We forced the British Parliament into a revolution which has re-asserted the principle of nationhood across the world. We are just getting started at fixing the problems that decades of spineless and brainless politicians have allowed to fester. Only UKIP has the guts to tell the truth about excessive immigration and the effect it has on overcrowding, the housing shortage, low wages and unemployment, access to schools and healthcare. Only UKIP warns about data-tyranny, extreme Islam, cultural marxism and the loss of our ancient freedoms.

On account of Gerard Batten's long and dedicated service to UKIP, I have asked him to be my Deputy Leader, so that I can count on his experience and expertise in how to leave the EU. I have the best team and the most plausible plan to get UKIP's vote above 10% again.
Software
I plan a UKIP software revolution. It's already under way, as I have developed canvassing software which my branch used successfully in a local election in April. UKIP's efficiency is going to be transformed under my leadership. I will improve communications between members and the centre of the party by introducing a forum where every comment and suggestion is open to up-voting and down-voting by UKIP members. Helpful contributors and great suggestions will quickly gain positive scores, and the leader and NEC will be able to see the top priorities of the membership at a glance.

UKIP campaigners will have canvassing software to help them get our supporters out to vote, and to put branches in touch with UKIP supporters who are currently invisible to us.

An online library of leaflet designs will help branches to print leaflet stock, and custom leaflet software will enable members to generate candidate leaflets just by filling in a few fields on a web page.

There is a lot of rhetoric about solving these problems, but I know how to do it. To make radical changes happen, I need the authority that being leader brings.
Media
I have already shown that I have the wherewithal to stand up to our bullying, partisan media, to make the case for UKIP, and to win. See my media interviews here and here and here.
Policy
The policy forum will inevitably produce a member-driven manifesto which may include more on the post-Brexit economy, immigration control, freedom, a Bill of Digital Rights, individual prosperity, and the complementary goals of independence from the EU, independence from data tyranny and the surveillance state, independence from creeping socialism/marxism, and independence from other anti-British ideologies like climate alarmism and religious supremacist terrorism.

UKIP has the courage to address what others dare not. Let's set the agenda for the 2020s.
Career & Education
Linux/Apache/MySQL/PHP intranet/extranet database & interface developer.
20+ years experience graphic design & typesetting.
25 years as commercial photographer specialising in events and portraits.
Inventor/owner of cyberphotographer, the first event photography web site.
Runner-up, 1994 John Kobal National Portrait Gallery Award.
BSc, Physics & Philosophy, King's College London.
A-levels in Physics A, Maths A, English Literature A, Art (Sculpture) B.
For 25 years I have run my own software, design & photography business in London. In 1999 I founded the world's first online event photography service. It has made a profit every year for 19 years. I developed news flow web application software for Williams Trading which has been in use for a decade. I have a degree (BSc) in Physics & Philosophy from King's College London.

I am married with four children.
Billboards & Leaflets
The style of UKIP's posters and leaflets can be improved so that we get our message across better. UKIP can achieve this by building a leaflet library. To that end, there will be a message & design group within UKIP to help members improve the impact of their leaflets and online designs. Members can email the message/design group directly, and it will offer advice or a message/design service. Here are some examples of leaflets I have designed and produced over the last few years, which illustrate the kind of clear and forceful message UKIP must present: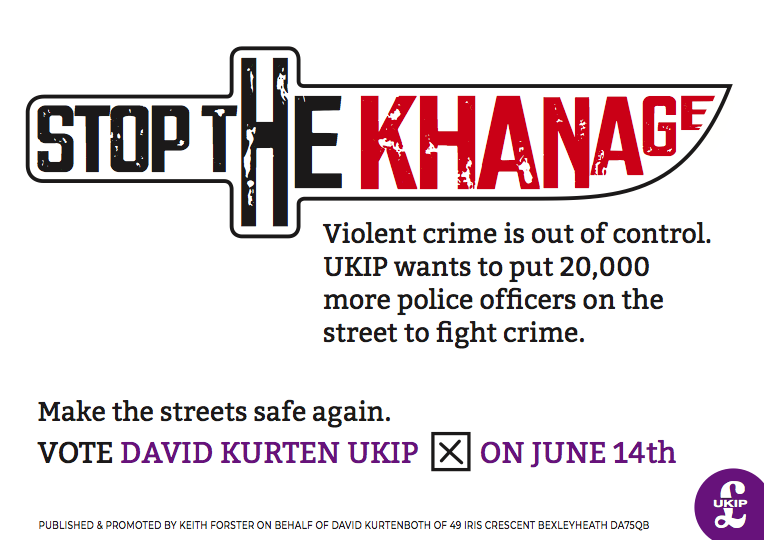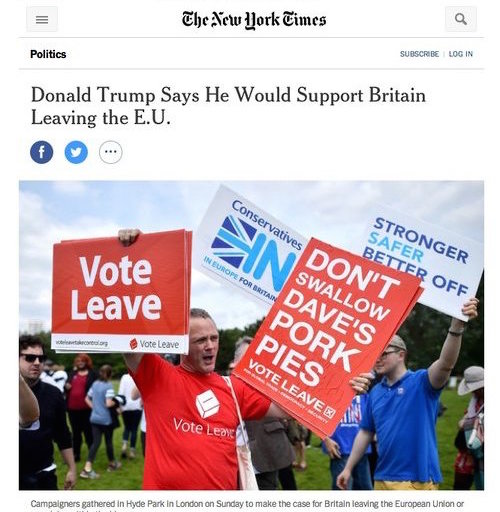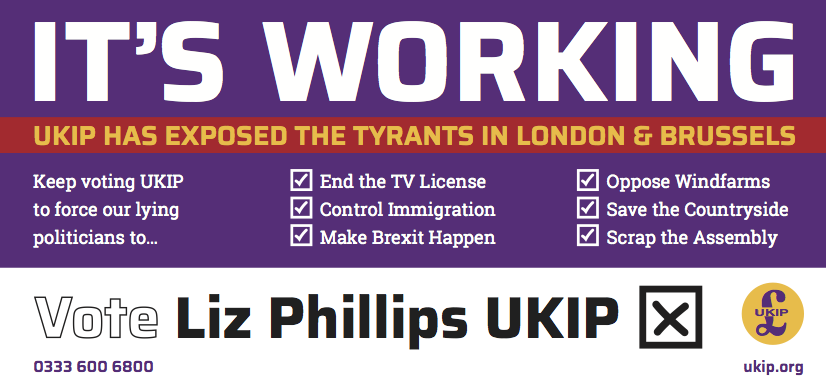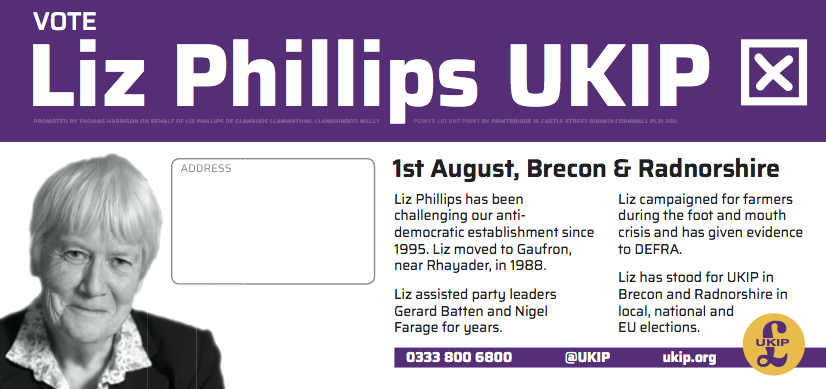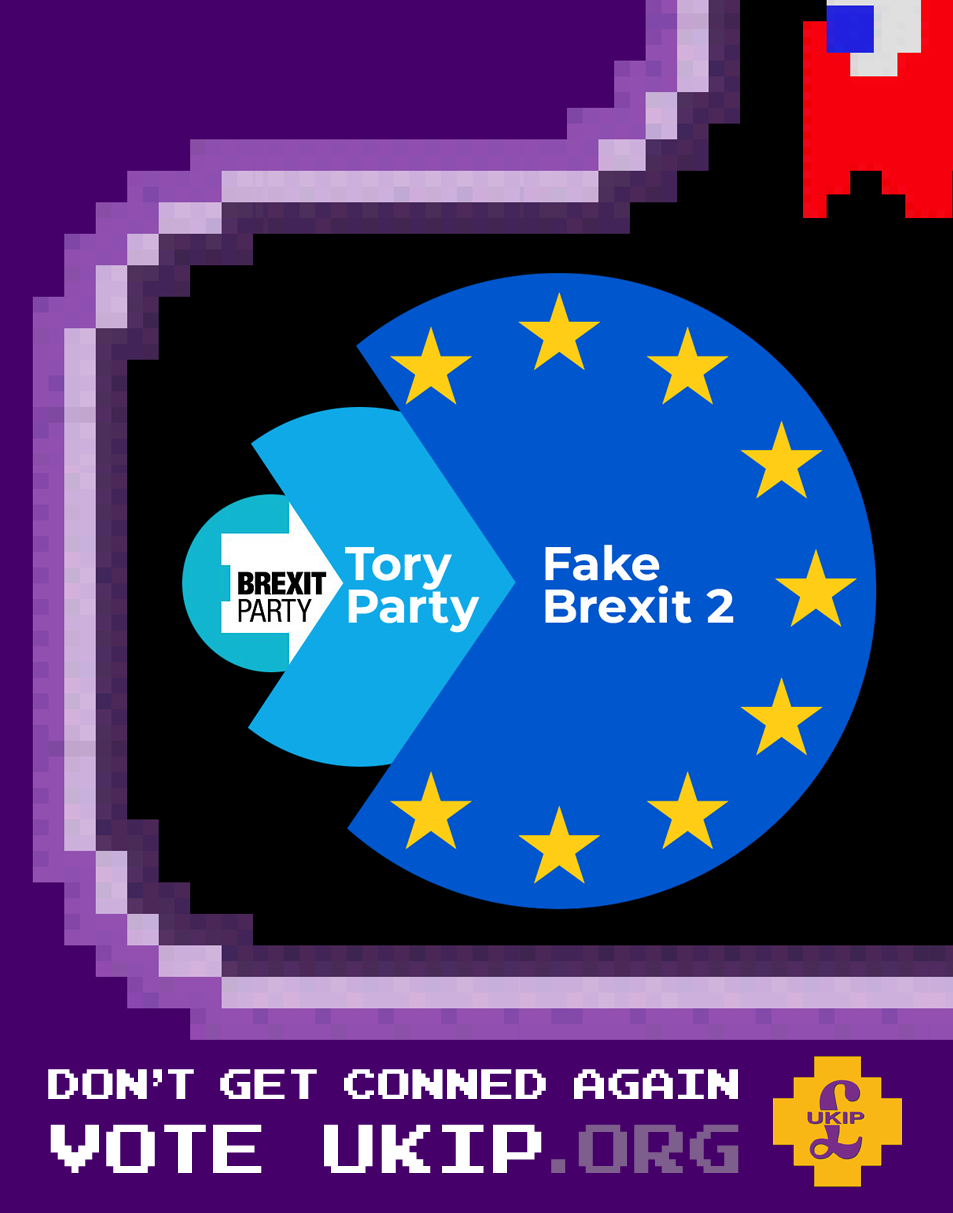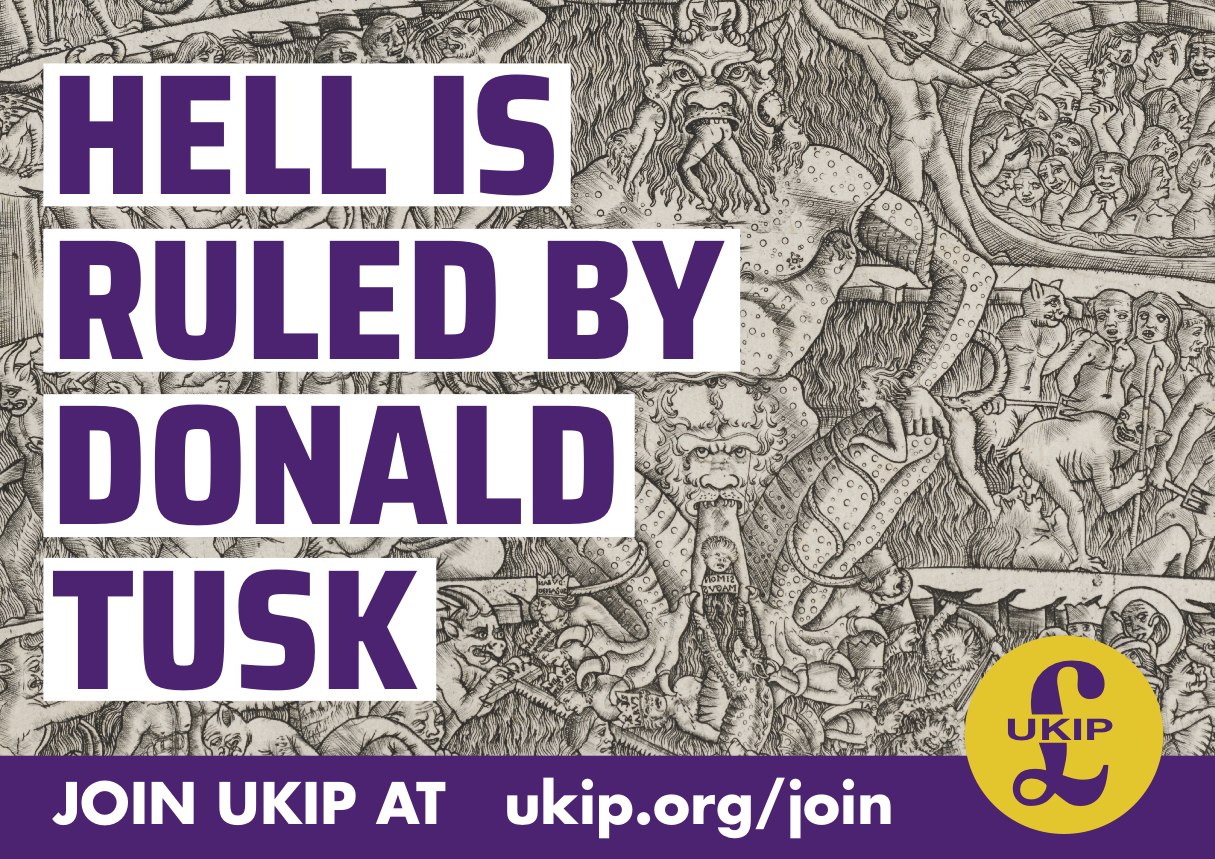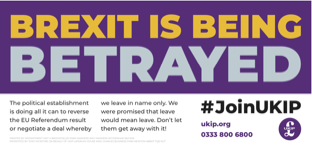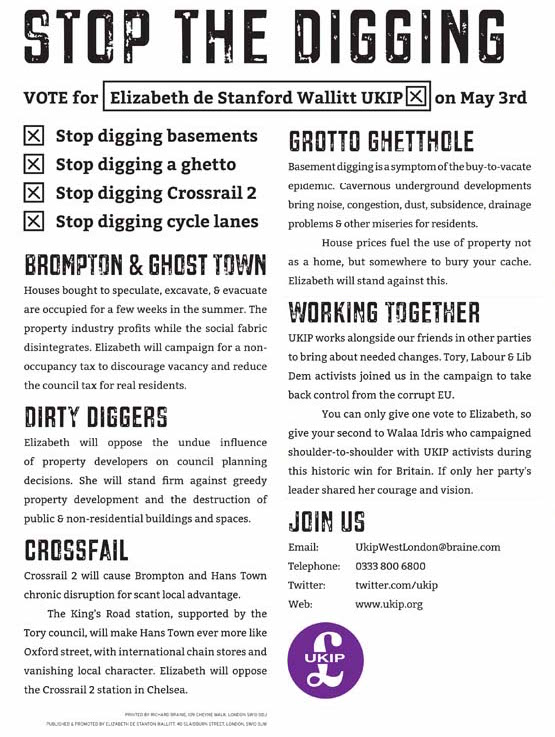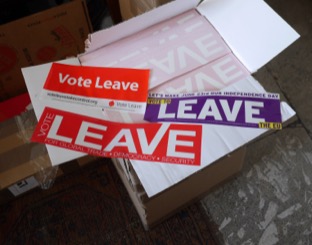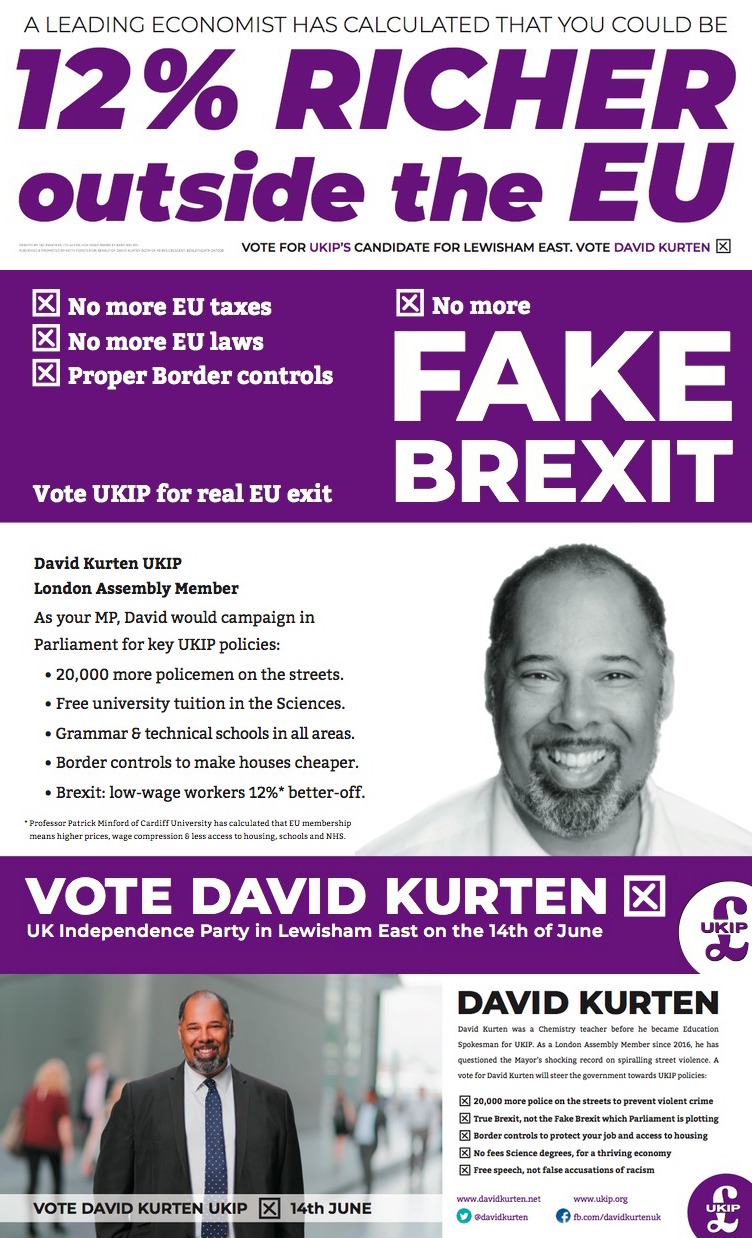 DIY Leaflet Software
I built an automatic customised pdf leaflet generator last year for the 2018 local elections. It takes only a minute to generate pdfs, for both commercial and home printing. Here are some examples of the output:
The leaflet generator allows you to select policies from a list, or contribute new policies which will be added to the list if your Regional Organiser approves them.
This software will quickly yield other leaflet designs which can be personalised for local and constituency elections.